TICKET PRICES
Adult $15, Student $15, Senior/Child $12  
Tuesdays Adult $13, Child/Senior $10
(except for special event movies: Met Opera, Shakespeare, Ballet, NT Live etc)
CINEMA SAVERS: Book of 5 Adult $70, Book of 5 Senior/Child $50
MEAL and MOVIE deal at Salt: purchase at restaurant
GIFT VOUCHERS available
Phone bookings accepted! 
 Free parking behind the cinema, accessible from Nayland Street.
20 to 24 Jan
Sat
20 Jan
Sun
21 Jan
Mon
22 Jan
Tue
23 Jan
Wed
24 Jan
THE COMMUTER
(M) Violence and offensive language
1hr 45min
8.10
4.00
6.00
4.00
6.00
3.45
8.10
3.45
8.10
THE DARKEST HOUR
(PG) Coarse language  2hr 5min
1.30
3.45
6.00
8.15
2.00
4.20
6.45
2.00
4.20
6.45
3.15
5.45
8.15
3.15
5.45
8.15
THE POST
(PG) Coarse language  1hr 56min
4.00
6.10
8.20
2.00
4.15
6.30
4.15
6.30
6.10
8.20
6.10
8.20
THE NUT JOB
(PG) Low level violence  1hr 31min
2.00
12.00
2.00
2.00
2.00
WONDER
(PG) Coarse language  1hr 53min
1.45
12.00
2.00
2.00
4.00
2.00
4.00
PADDINGTON 2
(G)  1hr 43min
3.45
2.00
10.00
12.00
10.00
12.00
10.00
12.00
COCO
(PG) 1hr 45min
--
--
10.00
10.00
10.00
FERDINAND THE BULL
(G)  1hr 45min
--
--
10.00
12.00
10.00
12.00
--
JUMANJI: WELCOME TO THE JUNGLE
(PG) Violence, coarse language and sexual references
1hr 59min
--
--
12.00
1.00
1.00
THE GREATEST SHOWMAN
(PG)  1hr 45min
5.40
--
--
5.40
5.40
---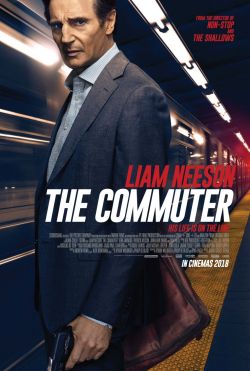 THE COMMUTER
(M) Violence and offensive language  1hr 45min
Insurance salesman Michael is on his daily commute home, which quickly becomes anything but routine. After being contacted by a mysterious stranger, Michael is forced to uncover the identity of a hidden passenger on the train before the last stop. As he works against the clock to solve the puzzle, he realizes a deadly plan is unfolding, and he is unwittingly caught up in a criminal conspiracy that carries life and death stakes for everyone on the train.
---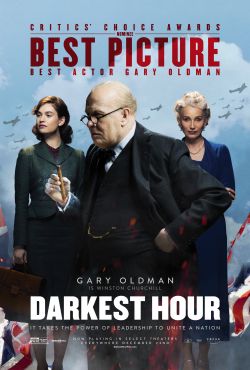 THE DARKEST HOUR
(PG) Coarse language  2hr 5min
A thrilling and inspiring true story begins at the precipice of World War II as, within days of becoming Prime Minister of Great Britain, Winston Churchill (Academy Award nominee Gary Oldman) must face one of his most turbulent and defining trials: exploring a negotiated peace treaty with Nazi Germany, or standing firm to fight for the ideals, liberty and freedom of a nation. As the unstoppable Nazi forces roll across Western Europe and the threat of invasion is imminent, and with an unprepared public, a skeptical King, and his own party plotting against him, Churchill must withstand his darkest hour, rally a nation, and attempt to change the course of world history.
 
---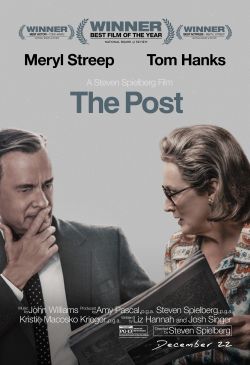 THE POST
(PG) Coarse language  1hr 56min
Katharine Graham is the first female publisher of a major American newspaper -- The Washington Post. With help from editor Ben Bradlee, Graham races to catch up with The New York Times to expose a massive cover-up of government secrets that spans three decades and four U.S. presidents. Together, they must overcome their differences as they risk their careers -- and very freedom -- to help bring long-buried truths to light.
---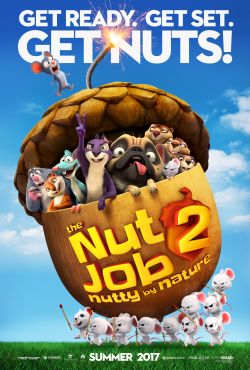 THE NUT JOB 2
(PG) Low level violence  1hr 31min
Surly the squirrel and his animal friends find out that the corrupt mayor of Oakton plans to bulldoze their beloved Liberty Park to make way for an amusement park. Hoping to save the place they call home, Surly, Andie, Buddy and the rest of the gang join forces with Mr. Feng, a seemingly cute and innocent mouse who happens to be a fierce master of kung fu.
---
 ALL THE MONEY IN THE WORLD
(R13) Violence, offensive language and content that may disturb  1hr 45min
ALL THE MONEY IN THE WORLD follows the kidnapping of 16-year-old John Paul Getty III (Charlie Plummer) and the desperate attempt by his devoted mother Gail (Michelle Williams) to convince his billionaire grandfather (Christopher Plummer) to pay the ransom. When Getty Sr. refuses, Gail attempts to sway him as her son's captors become increasingly volatile and brutal. With her son's life in the balance, Gail and Getty's advisor (Mark Wahlberg) become unlikely allies in the race against time that ultimately reveals the true and lasting value of love over money.
---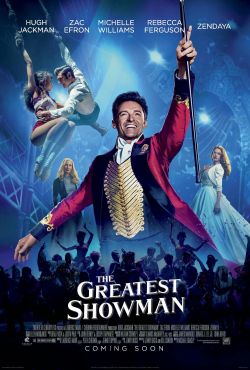 THE GREATEST SHOWMAN
(PG)  1hr 45min
Inspired by the imagination of P. T. Barnum, The Greatest Showman is an original musical that celebrates the birth of show business & tells of a visionary who rose from nothing to create a spectacle that became a worldwide sensation. 
---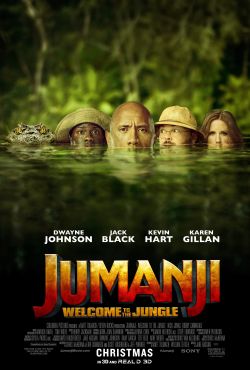 JUMANJI - WELCOME TO THE JUNGLE
(PG) Violence, coarse language and sexual references  
1hr 59min
Four high school kids discover an old video game console and are drawn into the game's jungle setting, literally becoming the adult avatars they chose. What they discover is that you don't just play Jumanji - you must survive it. To beat the game and return to the real world, they'll have to go on the most dangerous adventure of their lives, discover what Alan Parrish left 20 years ago, and change the way they think about themselves - or they'll be stuck in the game forever.
---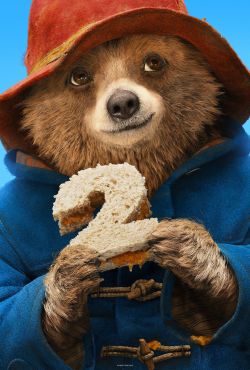 PADDINGTON 2
(G)  1hr 43min
Settled in with the Brown family, Paddington the bear is a popular member of the community who spreads joy and marmalade wherever he goes. One fine day, he spots a pop-up book in an antique shop -- the perfect present for his beloved aunt's 100th birthday. When a thief steals the prized book, Paddington embarks on an epic quest to unmask the culprit before Aunt Lucy's big celebration.
---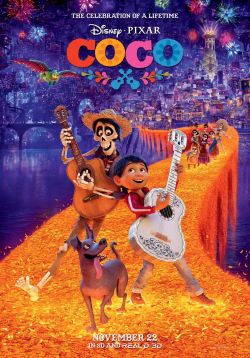 COCO
(PG) 1hr 45min
Despite his family's generations-old ban on music, young Miguel dreams of becoming an accomplished musician like his idol Ernesto de la Cruz. Desperate to prove his talent, Miguel finds himself in the stunning and colorful Land of the Dead. After meeting a charming trickster named Héctor, the two new friends embark on an extraordinary journey to unlock the real story behind Miguel's family history.
---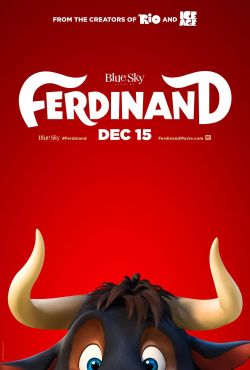 FERDINAND
(G)  1hr 45min
Ferdinand is a young bull who escapes from a training camp in rural Spain after his father never returns from a showdown with a matador. Adopted by a girl who lives on a farm, Ferdinand's peaceful existence comes crashing down when the authorities return him to his former captors. With help from a wisecracking goat and three hedgehogs, the giant but gentle bovine must find a way to break free before he squares off against El Primero, the famous bullfighter who never loses
---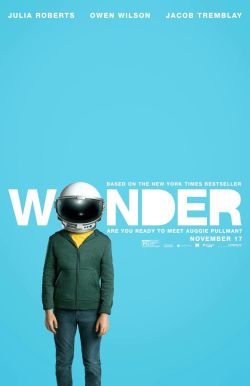 WONDER
(PG) Coarse language  1hr 53min
Based on the New York Times bestseller, WONDER tells the incredibly inspiring and heartwarming story of August Pullman, a boy with facial differences who enters fifth grade, attending a mainstream elementary school for the first time.
---